The Sarccastik Conjugate
Wednesday, March 24, 2010
New Year's Resolution - All Cardio 'Til June
How is everybody, i've been on the 'grind' ya'll. Since the birth of baby sarccastik, i'm studying to get my Security + Certification (since security is the hottest thing going now...next to computer animation). i'm still doing system administration work but i've been doing this awhile and want to try something new.

also i've started working out at home w/wifey. we've started with p90x and now we are doing Insanity...you must be insane to do this workout. it's hardcore ya'll, i do miss everybody though, it's hard trying to work, come home to the girls and working out and studying...hope everybody is good!! i'm on twitter = sarccastikdude...holla at your boy!!!
posted by The Sarccastik Variable Why at
8:22 AM
16 comments

Friday, October 02, 2009
Birth of Sarccastik II
we just had a baby girl in march, and i tell you there's something about being a dad. i have three girls in the house. i told my wife, there will be a "Man Cave" somewhere in the house....i don't know probably the office i'll put up ol'skool posters of race cars, basketball posters something....also i have to consider when the girls get older....i might have to take the "barry bonds lotion"....some knucklehead come to our door to see one of my daughters....i'm going to open the door with a baseball bat...."YEAH, SUCKA...i got my eye on you!!!"

i haven't posted in about 2yrs....do i miss everybody...yes..but when you are working and coming home to three girls you don't have time for much.....
posted by The Sarccastik Variable Why at
6:55 AM
25 comments

Friday, December 21, 2007
Merry Christmas Everybody
This morning, Jermaine Stewart song came on....we was jamming me, LB & wifey. This is probably from the 80's song hit. We was watching the VH1-Morning Classic. We was jamming!!! LB asked, "Daddy is that a girl?" We've (60 and 70's babies) have watched that video thousands of times. It was a good song, "We don't have to take our clothes off!" I said yes baby, that is a man. I couldn't remember what happened to him, I had to do a wikipedia look up on jermaine stewart. then when i read over what happened to him....i remembered him dying of liver cancer caused by AIDS. Sad, but his song will continue to rock in our house. Okay here's a list of LB toys
Kids Digital Camera: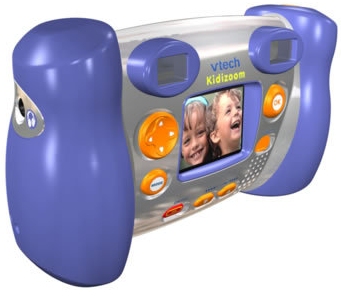 Disney's Cash Register:
Dora Vanity Mirror
Tricycle:
Disney Talking Kitchen:
V-Tech Game: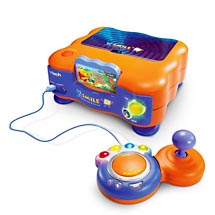 This sounds like a lot, I got a camcorder to record all of her expressions. So I'm excited about Christmas!!!! What are you going to get for Christmas?!?!?!!??
posted by The Sarccastik Variable Why at
1:20 PM
7 comments

Wednesday, September 26, 2007
What the hell is a Vick Divide?!?!?
I saw the Vick Divide last night, and I was in total amazement. What the hell was this divide about? This is an athlete who decided to fight dogs as opposed to staying in the Falcons facility preparing to lead the Falcons to the NFL SuperBowl. Don't get me wrong, I'm a huge Vick fan and I was extremely disappointed that he made a decision to be affiliated with this situation.
A. Why would you leave your name on a house, that your not there on a daily basis? Anything (such as this) could happen, I would've told my cousin this, I'll buy the house for you, but i will transfer the deed to your name or something. If his name wasn't on the house, would this ever come up?
B. If you know your homeboys and cousin, aren't Rhodes Scholar, why would you buy a million dollar house? Again, if I know that my homeboys are not really "clean", I would tell my cousin this, "Okay, dude, I'll get you a house, but what you do at your house, is what you do at your house!!!! Leave it there, don't tell me shyt about what goes on". Either the cousin want to stay on the payroll and be clean or get his own house and do whatever it is that he would do!!!
C. Fighting dogs, ain't you got better things to do??!!? you make 130 million dollars what the hell is the point?!?!!??
Again, I heard a former teammate say this point which was great. Where are we in our society, that we have our children with "I HATE VICK" T-shirts yelling in front of the NFL Offices and or the Falcons practice fields? This was an athlete who decided he wanted to fight dogs as opposed to lead the Falcons to the Super Bowl good gosh how many times do I need to say this!!!!
posted by The Sarccastik Variable Why at
7:37 AM
6 comments

Friday, August 10, 2007
First Casting Experience
okay this was my first opportunity to cast as an extra in a movie....plus $75 aint (ain't) too bad for a couple of hours, true i could've gone to work but i wanted to experience this moment and see what the hell it was about. so i get there and the casting assistants call me and said bring about 5 to 6 outfits and 3 pairs of shoes. okay, so i come to the location like i'm about to go camping or something. we get to the wardrobe area...this dude was looked in my wardrobe bag and picked out one shirt. and was like okay where that with your shirt rolled up.....i was like i brought all these outfits for nothing. wow...it was some stunnas at the film location....i was like lord give me strength....got to meet angelo dundee the comedian....he's a fool, he kept it entertaining where alot of people were nervous.
I got to see tyler perry, angela (i can't never think of her last name)...bassett. rick fox...and that lil'dude on the "house of payne", the son. it was pretty cool....i'm undecided if i'm going to do another casting....i've been taking a break so who knows!!!
be good folks and stay out of this weather!!!
posted by The Sarccastik Variable Why at
2:15 PM
9 comments

okay this is crazy...
i thought i had a post on sarccastikwhy.blogspot.com...(where i decided to get drunk on a neighbor's kid b'day)....damn it so hot...i just looked out the window (working from home today) and saw the devil under a shade tree fanning with a glass of lemonade...i know lame joke, but it's hot....
posted by The Sarccastik Variable Why at
2:00 PM
1 comments

Friday, May 25, 2007
I've been working ya'll
I've been working this grave shift and I aint made shit!!!...lol..I've been hella busy ya'll...i promise i'll be back.....I MISS YOU GUYS!!!!
posted by The Sarccastik Variable Why at
11:04 PM
5 comments

Wednesday, March 21, 2007
Intern Position in Atlanta
Patchwerk Recording Studio Wants Interns
Reply to: marketing@patchwerk.com
Date: 2007-03-20, 11:00PM EDT


PROMOTIONS INTERNSHIP PROGRAM


Logistics:
The Internship: Interns will participate in, and learn about the various aspects of maintaining a Marketing Communications System (System to communicate with the community through marketing strategies.) for a recording studio. Individuals who successfully complete the tasks assigned in the program will develop a refined understanding of the mechanics involved in promoting a successful company. The continued growth of the promotions program signals the continued development of the entire Marketing Department at Patchwerk, where intelligent, creative minded individuals can thrive and grow as we continue to excel as one of the leading recording studios.

Internship Length: 3-Months


Intern Requirements:
· Must be a college student of any classification (Preferably Freshmen or Sophomores)
· Strong/genuine interest in promotions & marketing
· Well spoken & professional
· Out going and colorful personality, personable
· Open availability
· Reliable transportation/stable financial situation

Intern Responsibilities:
· Promoting the studio and its services
· Networking with target audience members to create a word-of-mouth influence among members
· Staff and coordinate public relations events
· Think of new & innovative advertising mediums
· Opportunity to earn a commissions through product and service sales (e.g. news letter space & street team promotion services)
· Able to intern 3 specific days out the week for 2 hours/day (2 days promoting at assigned on-sight locations, 1 day promoting online)

Schedule:
Wednesday (7pm-9pm)- Online promotions from home (e.
Thursday (7pm-9pm)- On-sight promotions
Friday (8pm-10pm)- On-sight promotions
Attendance of all PWR events
Bi-monthly meetings on Saturday mornings at the Studio

Interviews will be held March 19, 2007 through March 30, 2007
If interested send a email with "PR Internship Prospect" in the subject line to:

Kervins C.
Patchwerk Recording Studio
Marketing Division

Email: marketing@patchwerk.com

"Patchwerk, Teamwerk, Hardwerk"
www.patchwerk.com

RealClassick Musick Productions
www.myspace.com/classickmusick

"The Poor Continue to be Poor due to Ignorance and Fear of Failure" -Robert Kiyosaki




* Location: Patchwerk Recording Studio
* Compensation: No salary, Opportunities to earn commissions through product and service sales.
* This is a part-time job.
* This is an internship job
* Principals only. Recruiters, please don't contact this job poster.
* Please, no phone calls about this job!
* Please do not contact job poster about other services, products or commercial interests.


PostingID: 297624784


Copyright © 2007 craigslist, inc. terms of use privacy policy feedback forum
posted by The Sarccastik Variable Why at
7:07 AM
13 comments